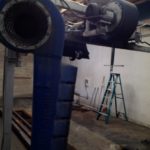 Newport News Treasurer Ordered Auction Cancelled
This auction contains car wash equipment, vacuums, air compressors, office furniture, tools, heavy duty motors, scrap metal and more!
Date:
Wednesday, June 4, 2014
Time: Cancelled
Location:
Cancelled
, ,
VA

This auction has been cancelled. Taxes have been paid. We are sorry for any inconvenience. We will be auctioning ONLINE the Car-Robotics Car Wash in Newport News for non-payment of taxes. . All items have been levied by the Newport News Treasurer & will be sold clear of all liens.
Auction to include:  Car wash equipment, central & shop vacuums, air compressors, pumps, tools, ladders, fire extinguishers, open signs, office furniture, tankless hot water heaters, scrap metal & much more!
Register to bid by clicking the oval link above marked "Auction Bidding/Registration". If you have already registered for one of our online auctions, you may use your same buyers number & password.
Lots will be located
13698 Warwick Blvd., Newport News, VA  23606
• Preview is 9am – 2pm the day before online auction closes.
• This auction is non taxable.
• 15% Buyer's Premium discounted to 10% for payments made by cash or check.
• Cash, Approved Checks (must bring two valid picture IDs or your driver's license address must be listed in the current phone book and match address on check for approval) and credit cards accepted (We do NOT accept AmEx).
• REMOVAL of all items is to occur on the day after the ending of the auction.
This is a joint venture auction with Virginia Auction Company. VAF 608