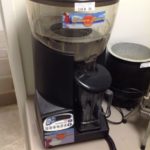 Catering & Restaurant Equipment Auction, Norfolk, VA
This auction contains a lot glasses, dishes, linens, vases, Island Oasis type bar blender & much more!
Date:
Tuesday, January 6, 2015
Time: 12:00 Noon
Location:
509 W 25th Street
,
Norfolk
,
VA
23517
Map It!
ONLINE  auction for nice catering items & equipment.
If you are not registered to bid with us @ Auction757.com, you will need to register prior to bidding.
Online Bidding/Registration will begin approx. 1 week prior to auction day.
 Items have been relocated to 509 W 25th Street in Norfolk, VA 23517
AUCTION END DATE: January 6, 2015
AUCTION INSPECTION:  January 5, 2015 from 10 a.m. – 3 p.m.
AUCTION PICKUP TIME: Items must be removed January 7, 2015, 9 a.m.- 4 p.m.
INSPECTION & PREVIEWS: We want you to get the best deal possible and encourage you to inspect all items before bidding. Due to the amount of items we sell, we do NOT have time to test everything. All due diligence belongs to the bidder.
WARRANTY, CONDITIONS & DESCRIPTIONS: All items are sold as-is, where-is, with no warranties expressed or implied. Please read the description & examine the photos when bidding. If there is any doubt when viewing an item, go by the description as photographs can sometimes be misleading or otherwise inaccurate. Most importantly, we encourage you to come preview the equipment before the end of the auction. Neither the auctioneer nor the seller makes any warranties or representations of any kind or nature with respect to said property. All sales are final.
PAYMENT: We accept Cash, Visa/MC, Discover & certified checks. At the conclusion of the auction, your credit card on file will be charged unless you have instructed us otherwise PRIOR to the sale. We require payment within 24 hours unless other arrangements are approved.
We charge a buyers premium of 15% and we offer a 3% discount for bidders paying with cash or check. If you bid $100, your total will be $115.00 after premium plus any applicable state sales tax.
 AUTO-EXTEND BIDDING: Our auctions feature a Simulated Live Auction Experience which features include a staggered closing, auto-extend bidding and bid notifications. This allows items to close at a pre-determined rate of 3 items per minute depending on the auction. When combined with auto-extend bidding, the closing time of individual lots will be extended when a bid is placed in the last 2 minutes of the auction. This allows you a chance to place a final bid on an item you may have otherwise missed, and closely simulates the "live auction experience".
Sales Tax: All lots are sold subject to Virginia State Sales Tax unless bidder has filled out a VIRGINIA STATE SALES TAX EXEMPTION CERTIFICATE and has such certificate on file with Auctioneer.
Pickup / Removal: All items must be removed on specified removal dates. If someone else is picking your items up for you, they must have the invoice with them in order to remove the items. Bidders are responsible for all costs involved with removal of their purchases & any and all damages incurred during removal of purchases.
Abandoned Items: Any items not picked up on specified removal days or scheduled to ship may be discarded, removed, resold or stored at the sellers discretion. When you place a bid and are notified of winning an item, the item is now contractually yours and any fees associated with moving, removing, discarding, or collecting payment whether physical or legal are the responsibility of the bidder.