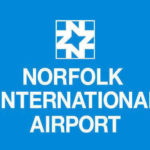 Norfolk Airport Auction – October 10th, 2017
Auction to include lost & found items, abandoned vehicles & airport surplus.
Date:
Tuesday, October 10, 2017
Time: 10:30 a.m.
Location:
6100 Miller Store Rd
,
Norfolk
,
VA
23502
Map It!
Our next Norfolk Airport auction is scheduled for April 2018.
Scott Freeman, Auctioneer with Auction 757 will be auctioning off (LIVE AUCTION) a variety of abandoned vehicles, lost & found articles & airport surplus at 6100 Miller Store Rd (location is on other side of the airport next to field maintenance), Norfolk, VA on October 10th, 2017. Auction is held at 6100 Miller Store Rd, near Signature Flight in the fire training area. Look for auction arrows morning of auction. Inspection will begin at 9:00AM.
 Airport surplus to include:
Konica Minolta Bizhub 350 Konica Minolta Bizhub 350 black and white copier
Eclipse Receipt Paper Box of 50 (credit card machine)
HP 940 and 940XL Ink Cartridges 13 Boxes of HP 940 and 940XL printer ink (expired)
Panasonic Tough Book (includes charger)
Movie Screen 2 Screens
Easel Board 1
TV Mount 2 Flat Screen TV Mounts
Weight Bench 1
Overhead Projector Epson
Laptop Case Black
Apple iPad Black with Case
HP 3400C Scanner HP Scanner
Battery Charger Motorola Battery Charger
Iomega Zip 750mb
Ethernet Switch Box DES-1105 D-Link
Canon Camcorder DC20
US Flag (2) 3'x5′
Tan Office Chair
Black Desk Chair
CombBind C100 Binding Maching
Three drawer small filing cabinet Trendway filing cabinet with lock (3)
Two drawer small filing cabinet Trendway filing cabinet with lock (3)
Four drawer large filing cabinet Trendway filing cabinet with lock (3)
Three drawer small filing cabinet Filing cabinet (1) brand unknown
3 drawer medium filing cabinet Trendway filing cabinet (1)
Wood end table
White end table
Volunteer Photo
Virginia Living Museum Photo
Norfolk Photo
Flower Photo
Airport Photo
Small Filing Cabinet Small Filing Cabinet with drawer and key lock
Key Holder
Inbox Wooden Inbox
Cork/White Board Half Cork/Half White Board with Marker-2
Assorted Books Airport Books
Metal Drop Safe No keys
Microcassette Transcriber Panasonic
Radio 1
Media Cart with Power Strip Media cart w/ powerstrip and wheels
3 Drawer File Cabinet 1
4 Drawer File Cabinet 1
4 Drawer File Cabinet 1
Printout Binders 1 case (20+ binders)
Printout Paper 10 cases
Maps Laminated US and World Maps
Brochure Holder Wall Hanging
Assorted Bowls,Trays and Vases 2-Vases 4-Trays 3-Bowls
Round End Table Wood
Desk and Chairs 5 chairs
Stools Counter Height- 4
Uniden Bearcraft Scanner s/n 73006213
Level One 16 Port Ethernet Switch s/n 14051507977
Legal Size Doc Pocket NEW
White Board 35″x60″
Cubicle Desks 2
Dispatch Desk 1- Adjustable
Large Umbrella 1
Calculator Small Solar Powered
Portable Speaker Comes with Instructions
Metal Storage Cabinet With Lock
Plastic Inbox/Shelving Units
Metal Lockers 3 units – 8 lockers on each
Soap Dispensers 40
Sloan Optima Plus -Flushometer Replacement Kits 210 – Model#EBV-1022-A
Sloan Optima Cover Kit 3 – Model EBV60A
Sloan EBV-21-A CVR Assembly with Solenoid -6
Adjustable Chairs Black with wheels – 4
Railing used around Home Team Grill
Sloan Optima Kit 2 – Model #193174MC
Printer/Toner HP Laserjet 4 and toner
Ice Machine
Kaivac Kaiwhiz Bathroom Cleaner Model KW120
Buffer Electric – Mustang 300 DS
Buffer Electric – Mustang 1500 20″
Plates and Cups Assorted Plates(3), Bowls(3), Cups(3), Mugs(16), Butter Knives(10-12)
Restorable Directory Holder ADCO DH SERIES-3
Isolation Barrier Unit MODEL 263-GAI-TRONICS CORP-4
Coin-op parking meters

Some photos of items in this auction at bottom of this page.
Abandoned vehicles to include: 


2003 Toyota Avalon (VIN 4T1BF28B63U317492)
1998 Toyota Corolla (VIN 2TBR18E5WC070595)
2003 Cadillac CTS (VIN 1G6DM57N330127191)
2003 Ford Expedition (VIN 1FMFU15L33LB40825)
1997 Toyota Corolla (VIN 2TBA02E1VC221537)
All vehicles have been driven into the airport & abandoned. Vehicles will have a key fee added to the hammer price as noted above. 
Lost & found items to include: The October 10th, 2017 auction is expected to include approximately 100 lost & found auction lots. Lot descriptions will not be published until the morning of the auction due to possible claims but may include Fitbits, cameras, jewelry including watches, rings & bracelets, headphones, & some unusual items!!
Potential bidders may pre-register by emailing a completed Registration Form by 5 PM, day before auction, to BusinessAuctioneer@gmail.com. You also may register in person, beginning at 9:00 AM the morning of the auction.
Preview and Registration will begin at 9 AM.
You must be 18 to register and to bid.
ALL items are sold "AS IS, WHERE IS" without guarantees of any kind. It is your responsibility to inspect all items prior to your placing a bid. Failure to inspect the items will not cancel your bid. All sales are FINAL. No refunds will be given.
A key fee will apply to all vehicles. We do not guarantee keys.
Payment to be made via cash or check ONLY.  All items must be PAID IN FULL immediately at the conclusion of the auction. If items are not paid in full immediately following the auction, you will not be able to bid at future Norfolk Airport Authority Auctions. You must have a paid receipt to pick up vehicles.
All vehicles purchased must be removed from the Airport's property before 2 p.m. the Friday after the auction or you forfeit your rights to the vehicle(s).
Titles to vehicles purchased will be sent to address given on registration form via certified mail within 5 business days unless paid for by check, in which case there will be a 14 day hold on titles.
No P.O. boxes allowed.
No Buyer's Premium will be added to your bid.
Surplus and Lost & Found items are TAXABLE.